A natural stone fireplace embellished with a wrought iron cover, exposed beams, rustic furniture, creative firewood storage…Simply enchanting! Fall foliage and vegetable arrangements complemented by a delightful garland add so much warmth, color, texture, and charm. What and inviting space to relax by the fire!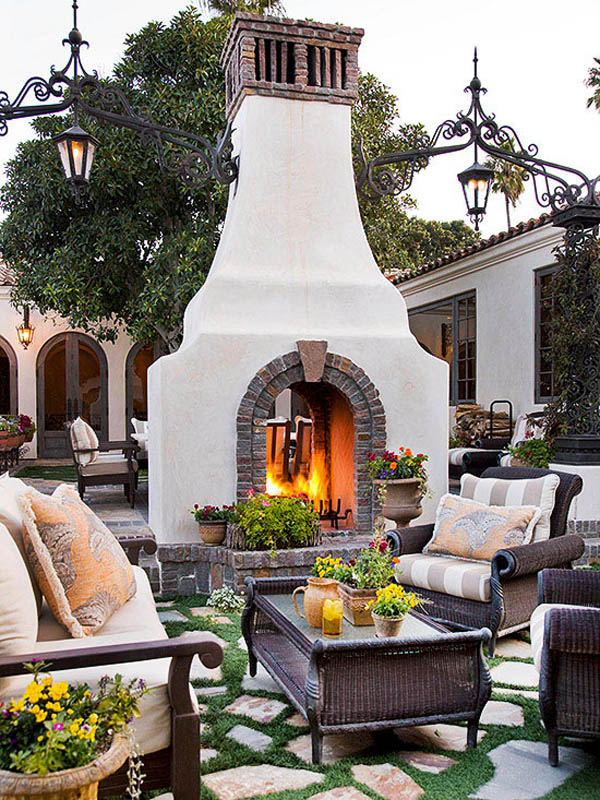 This Spanish-style fireplace is simply mind-blowing! Definitely a focal point oft he space, it gorgeously complements this multi-functional patio and adds personality and romance. An elegant, comfortable seating arrangement, lanterns hanging from intricately embellished horizontally positioned wrought iron elements, and plenty of flowers add color and charm. A jaw-dropping space!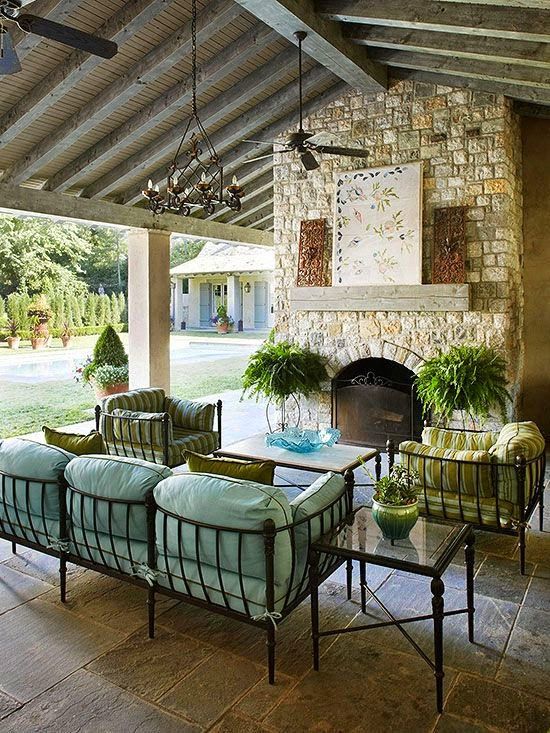 An elegant covered patio with an eye-grabbing stone fireplace, exposed beams, comfortable furniture, and a charming chandelier…What a space! A piece of floral art embellishes the fireplace and adds some extra visual appeal. Cut greenery in lovely containers adds freshness and more hues of green. Definitely a delightful space!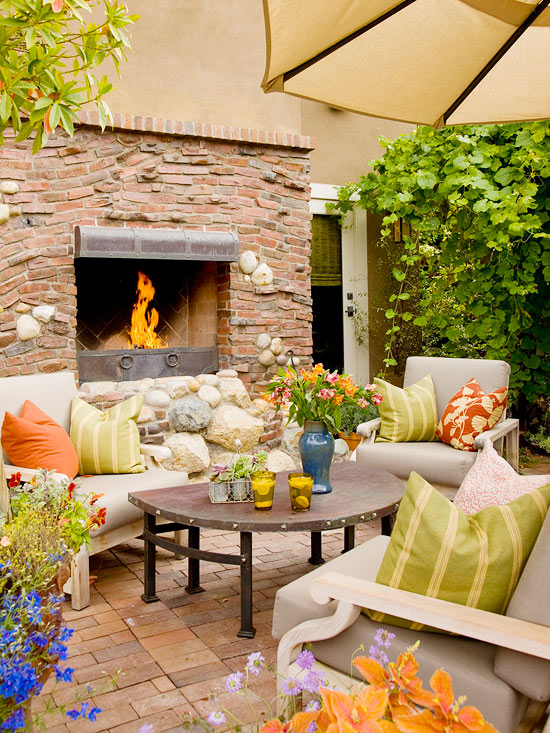 So colorful, beautiful, and romantic…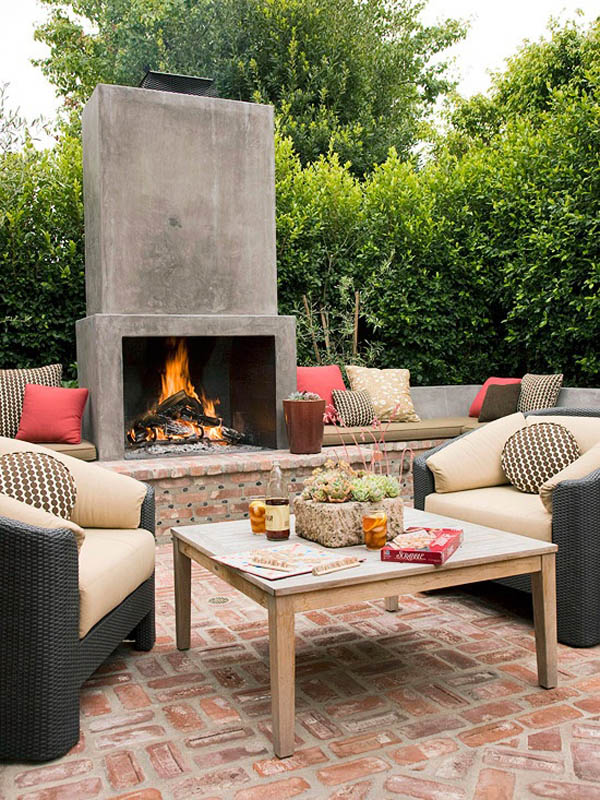 This space is all about comfort, charm, and romance…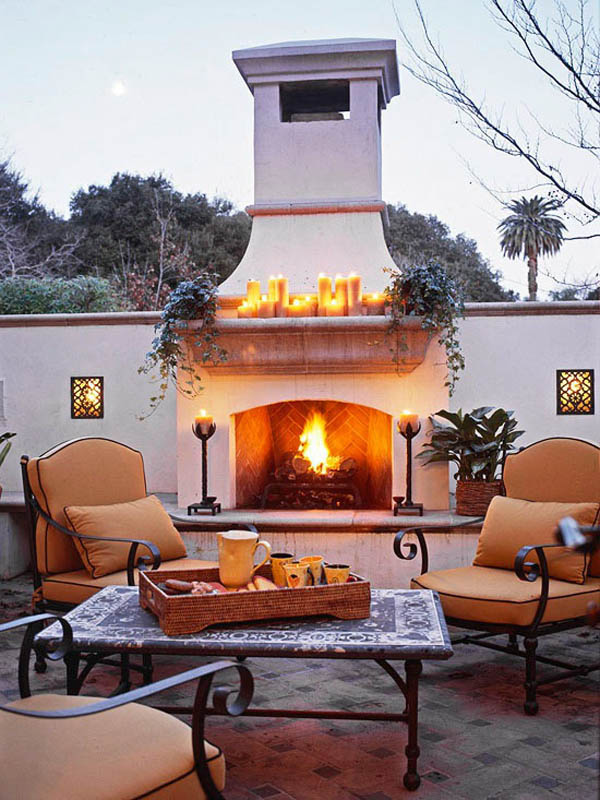 Mind-blowing space!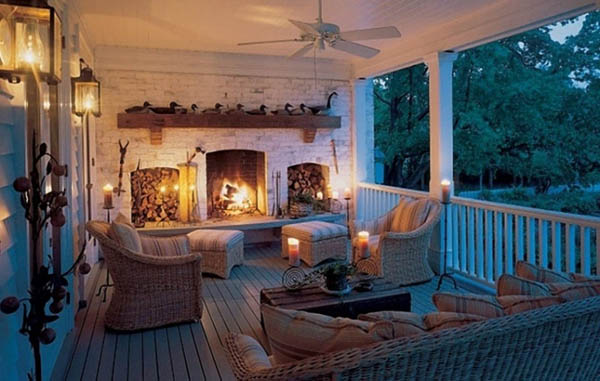 Fireplace, candles, lanterns…So romantic…So inviting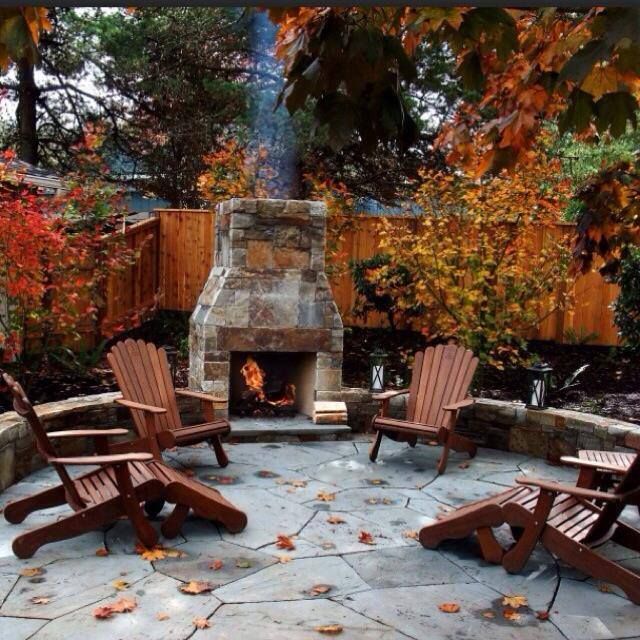 Functionality, simplicity, and beauty…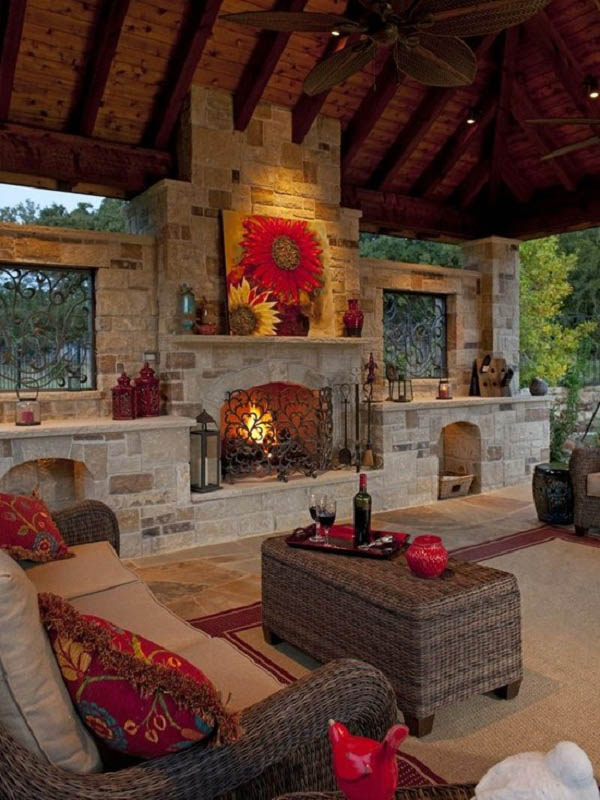 Elegant space full of charm and personality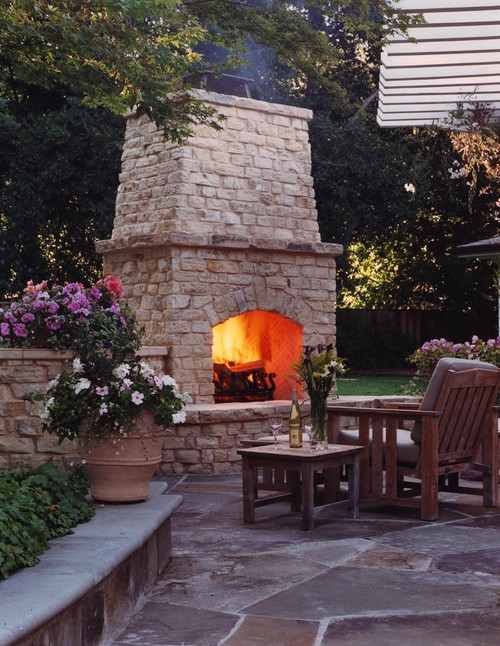 Just imagine spending your evenings in front of this fireplace…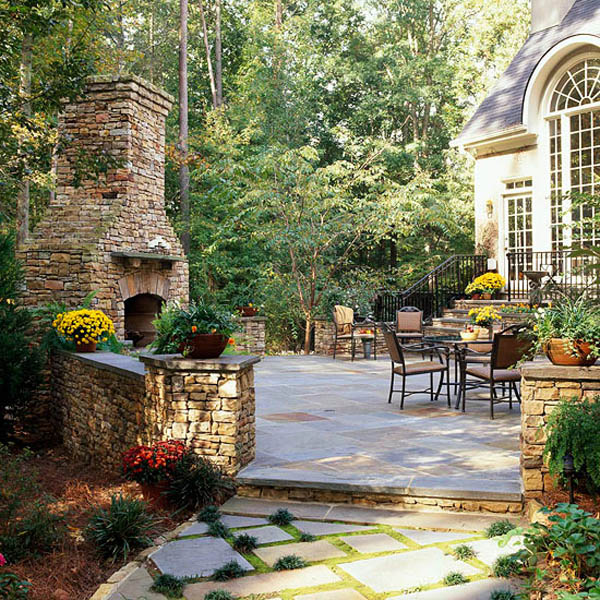 Wonderful place to gather with family and friends.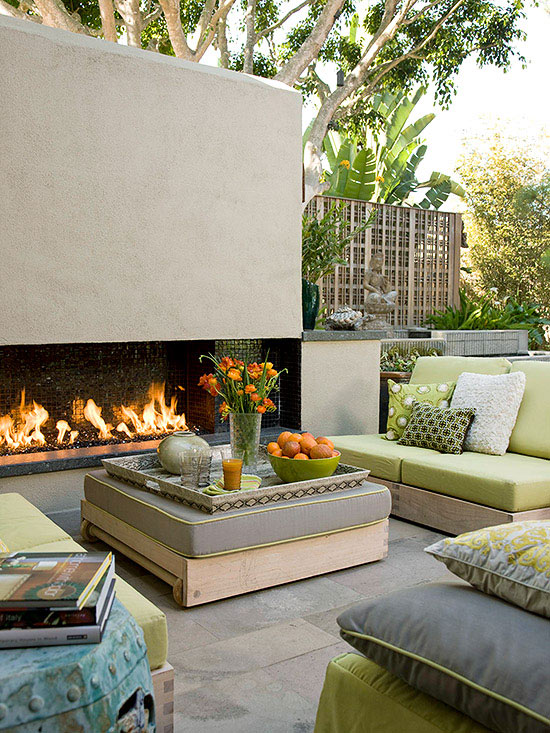 Adorable modern-design space in earthy tones…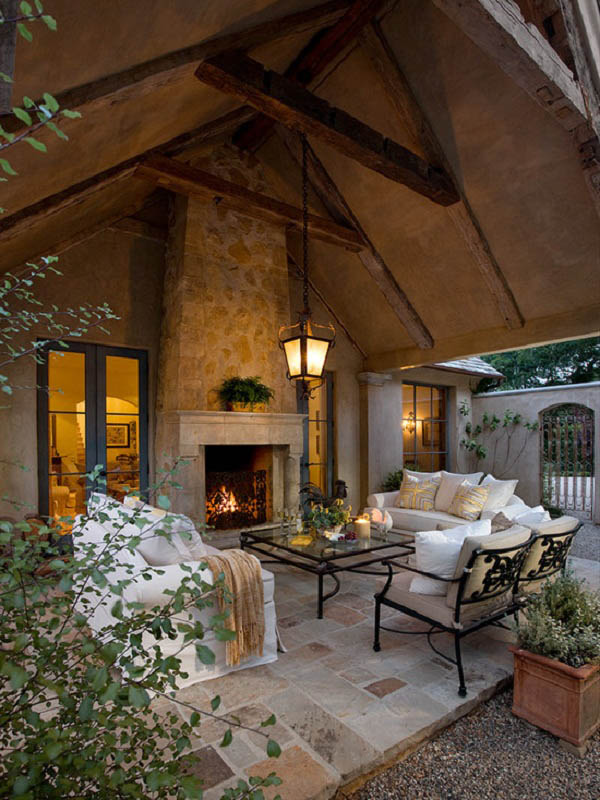 Stone and wood, lanterns and candles, potted greenery, comfy seating arrangements…Elegant, sophisticated space.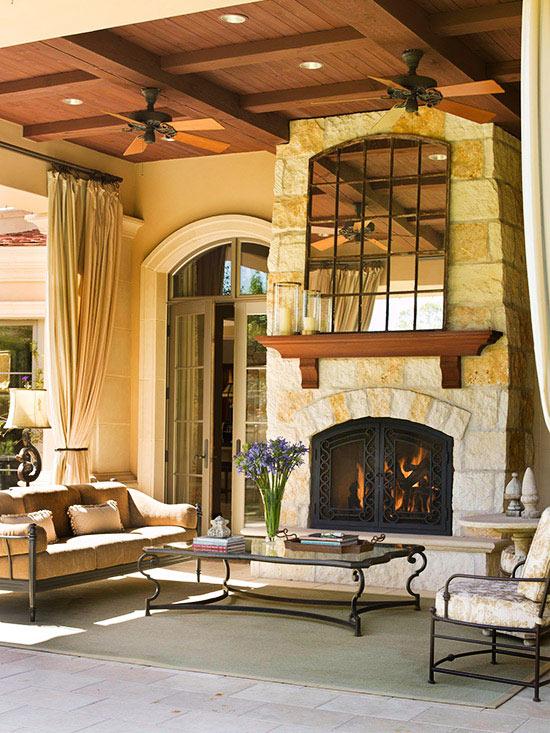 Piece of paradise…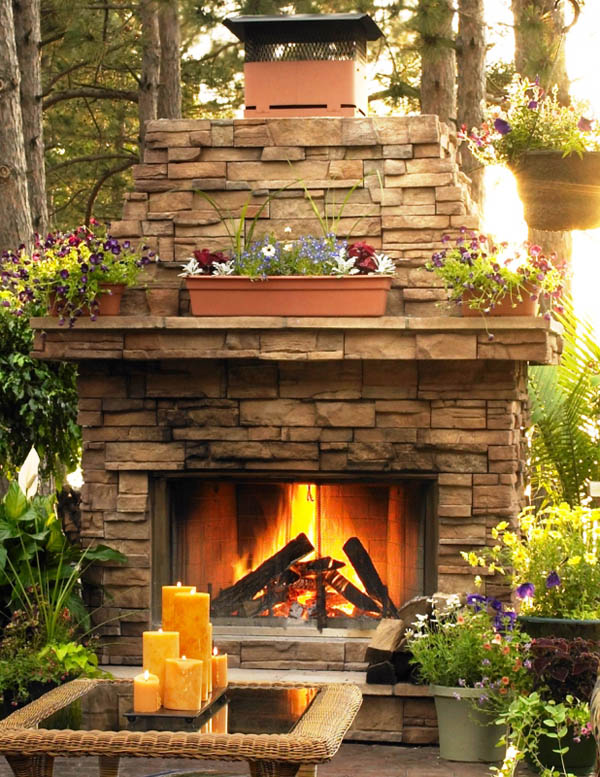 Pure perfection…
Comments
comments